Meet Mercy Watson, the Porcine Wonder
My kids and I first met Mercy Watson, the porcine wonder, in the pages of her first book: Mercy Watson Fights Crime. We were enchanted.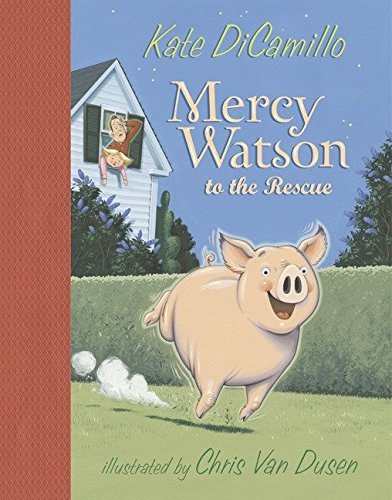 We'd already developed a firm love for pigs through our close relationship with Gerald and Piggie, and I needed a new set of read alouds for my 4 and 5 year olds. I recognized Kate DiCamillo's name immediately and promptly checked out several Mercy Watson early chapter books.
Ever since, we've eaten toast with a great deal of butter. We sometimes ask and answer our own questions like Animal Control Officer Francine Poulet. And words like "wonky" became part of our vocabulary.
---
Elissa Learns Thankfulness
What's better than a snail that prays?
That curious snail Elissa is at it again... and she learns a valuable lesson about thankfulness and being happy about who you and what you are!
Order Now!
About the Book
Inspired by the Christian ideal of being thankful for all that you have, Elissa Learns About Thankfulness is a beautifully written, fantastically illustrated book about our favorite characters Francine and Elissa learning a valuable lesson about being thankful for who and what we are. In this fourth edition in the Elissa the Curious Snail Series we meet some of Francine's family and again see the familiar cast of characters in the yard. At first, Elissa isn't happy that birds can fly and cats can run – she's unhappy being a snail and wants those experiences for self. But being a snail is helpful because her small size and slithering nature let Elissa save the day by finding a lost ring. In the end, Elissa realizes she is thankful for who God made her and what she is.
Crafted for children ages 0-1000, this timeless story is sure to be an instant classic, at home in the hands of anyone looking for the perfect reminder of just how thankful we all should be. No faithful home should be without a copy.
Other Books in "Elissa the Curious Snail Series"
Disclosure of Material Connection: Some of the links in the page above are "affiliate links." This means if you click on the link and purchase the item, I will receive an affiliate commission. I am disclosing this in accordance with the Federal Trade Commission's
16 CFR, Part 255
: "Guides Concerning the Use of Endorsements and Testimonials in Advertising."
---
A Piglet Named Mercy
This year, a brand new picture book all about Mercy's beginnings hit store shelves. Would it be trite like so many picture book knock-offs? No! Would we like it after all these years of knowing Mercy intimately? A resounding YES. We liked it enough to re-check out all the older Mercy Watson titles and enjoyed a nice long visit with our old friend (even though my kids are now ages 12 and 13).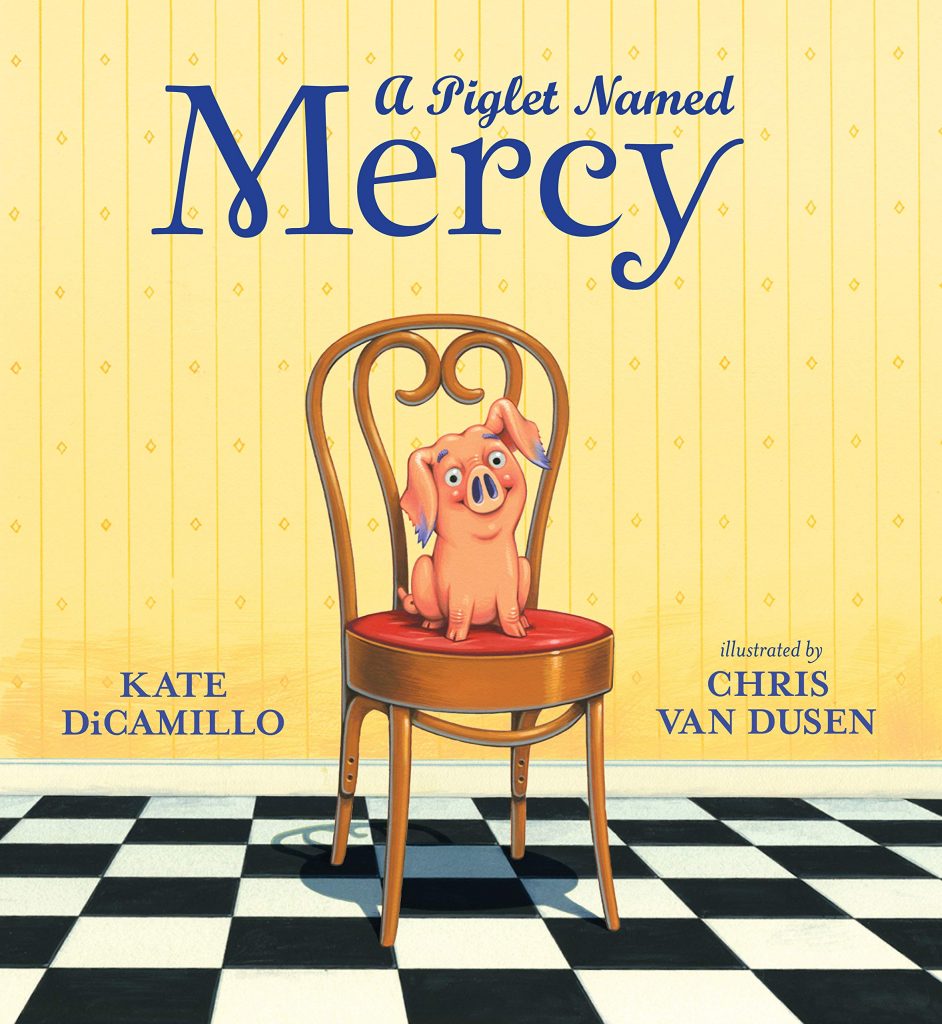 A Piglet Named Mercy is a sweet beginning to the entire series, showing readers how Mercy joined Mr. and Mrs. Watson on Deckawoo Drive…and how they discovered she liked toast with a great deal of butter. Chris Van Dusen is the illustrator–a key factor since he created distinctive illustrations for the earlier series!
Tales from Deckawoo Drive
Between the original Mercy Watson early chapter books and the newest picture book, DiCamillo created a series of chapter books about the different characters from Deckawoo Drive that appeared as sidekicks in the first Mercy Watson chapter book series. These are delightful, but the early chapter book series should be read first so readers can fully appreciate the longer works. Mercy makes brief appearances in the chapter books, but the writing style and characters create a continuous flow.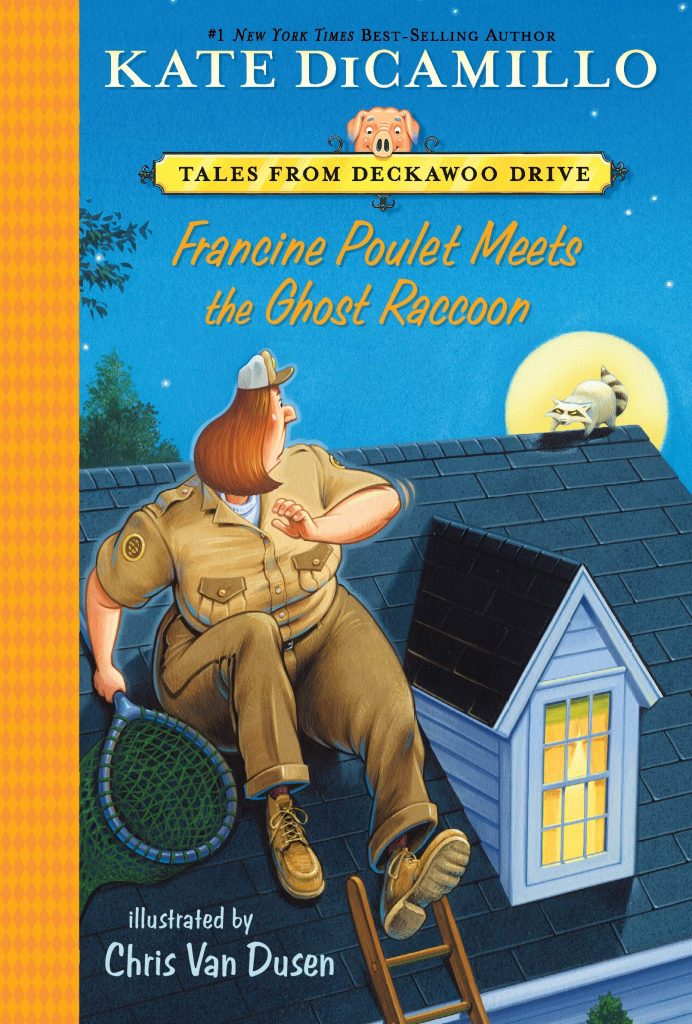 We reviewed Leroy Ninker Saddles Up when the series first debuted, but my personal favorite of the Deckawoo Drive series is Francine Poulet Meets the Ghost Raccoon because Animal Control Officer Francine Poulet was one of my favorite characters from the first series. (And yes, that full title is key to her character.) The titles about Baby and Eugenia Lincoln are sweet reads for those who appreciated the dynamics between the sisters in the earlier titles.
Mercy Watson Books as a Whole
Are the Mercy Watson books worth checking out? A resounding yes! One of DiCamillo's greatest strengths as a writer is her ability to create memorable characters. Those in the Mercy Watson series are some of her best. It's a great picture of our very human need for community, especially when it means loving those around us in their idiosyncracies. And all are lovable, despite their idiosyncrasies.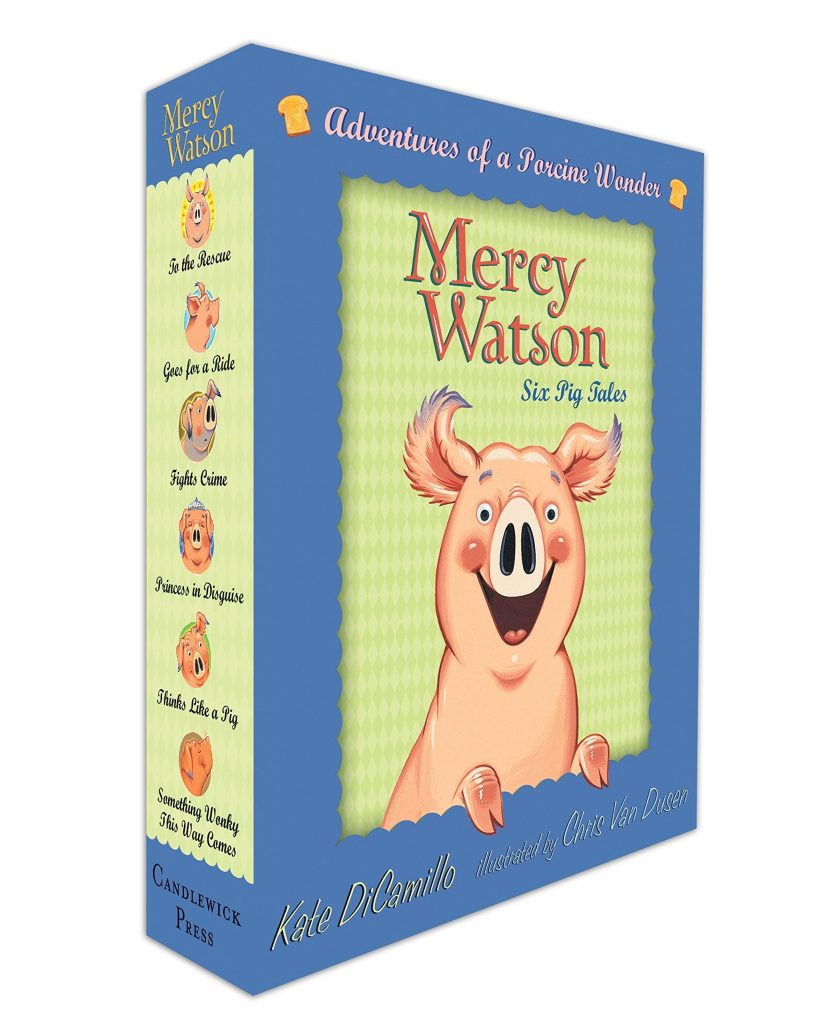 The early chapter book series (the original series) is a terrific choice for a read aloud to preschool and kindergarten-aged children, but the books also make one of the best transitional series for newly independent readers who are moving from books like Frog and Toad are Friends to longer chapter books like Henry Huggins. Of course, the Tales from Deckawoo Drive series work as an ideal next step once children are comfortable with the original series. DiCamillo mixes humor and childlike pathos into her stories, and she keeps the focus in each story narrow enough that readers have no trouble following the storyline.
The Mercy Watson books are also outstanding choices to encourage young readers to read aloud with expression. Reading aloud is an important skill to develop, and these books work exceptionally well as read alouds. It's nearly impossible to read the Mercy Watson books without expression. If you are a parent who is new to reading aloud, you might also try these books as some of your first choices!
Are you a Mercy Watson fan? Do you have a favorite book or a favorite character in the series?
The post Mercy Watson, the Porcine Wonder (books by Kate DiCamillo) appeared first on Redeemed Reader.