Of course books make the best gifts for bibliophiles, but some of those oversize tomes don't fit comfortably in a stocking. Here's a list of alternative stocking stuffers: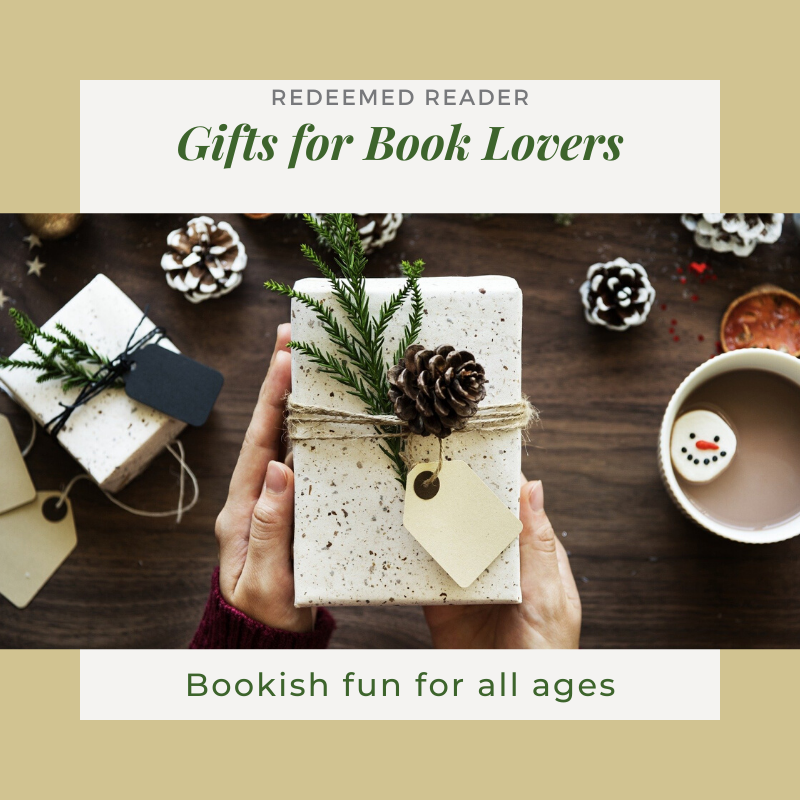 Fine print: We are participants in the Amazon LLC affiliate program. Purchases you make through Amazon or Zazzle affiliate links may earn us a commission. Read more.
---
---
Wearable Words and Redeemed Reader Accoutrements
Cozy Reading Accessories
Print Paraphernalia
Souvenirs from the World of Literature
Any other ideas? What would you suggest?
The post Stocking Stuffers for Book Lovers appeared first on Redeemed Reader.