Children's publishing has shown some disturbing trends recently, but there's also much to be thankful for.
Recently I (Janie) had the honor of visiting with Pastor William Shishko, podcast host of "A Visit to the Pastor's Study." The subject was Children's Literature—the value of reading, how to encourage kids to read, and disturbing trends in children's book publishing. Feel free to give a listen!
---
Elissa Learns Thankfulness
What's better than a snail that prays?
That curious snail Elissa is at it again... and she learns a valuable lesson about thankfulness and being happy about who you and what you are!
Order Now!
About the Book
Inspired by the Christian ideal of being thankful for all that you have, Elissa Learns About Thankfulness is a beautifully written, fantastically illustrated book about our favorite characters Francine and Elissa learning a valuable lesson about being thankful for who and what we are. In this fourth edition in the Elissa the Curious Snail Series we meet some of Francine's family and again see the familiar cast of characters in the yard. At first, Elissa isn't happy that birds can fly and cats can run – she's unhappy being a snail and wants those experiences for self. But being a snail is helpful because her small size and slithering nature let Elissa save the day by finding a lost ring. In the end, Elissa realizes she is thankful for who God made her and what she is.
Crafted for children ages 0-1000, this timeless story is sure to be an instant classic, at home in the hands of anyone looking for the perfect reminder of just how thankful we all should be. No faithful home should be without a copy.
Other Books in "Elissa the Curious Snail Series"
Disclosure of Material Connection: Some of the links in the page above are "affiliate links." This means if you click on the link and purchase the item, I will receive an affiliate commission. I am disclosing this in accordance with the Federal Trade Commission's
16 CFR, Part 255
: "Guides Concerning the Use of Endorsements and Testimonials in Advertising."
---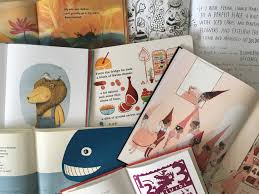 Those disturbing trends are worth talking about, and that's part of our beat here at Redeemed Reader. Still, grace abounds—even common grace, the God-given talents, insights, and outstanding work exhibited by believers and unbelievers alike. My conversation with Pastor Shishko didn't allow us enough time to get to one of his prep questions: "So that we don't get too discouraged (or scared!) what are some hopeful developments you see in the world of children's literature?"
I appreciated the question, as it made me think about the good news—and yes, there is some. In this season of Thanksgiving, here are things we can be thankful for in an (often) problematic field.
Many more subject tie-ins, especially science and math. Common Core, to give it its due, gave a huge boost to nonfiction, but creativity and variety in children's STEM books was blossoming even before that. Whoever thought you could get creative with math?? (Obviously, people who knew more about math than I did.) See our list of "Marvelous Math for Middle Grades" for an idea of what's out there. And yes, there's no end of creative science, engineering, and history, too.
The overall quality of writing has improved. Not that one can improve on Lucy Maud Montgomery, C. S. Lewis, E. Nesbit, or Beatrix Potter, but those were the exceptions (otherwise their books wouldn't be classics). There's plenty of mediocre writing today, of course, but it seems to me that more authors stand out for the beauty of their prose, like Katherine Rundell and Julie Berry.
There's a greater variety of settings, plots, formats, and literary styles. It might be because the world is so much more connected than in the past, but is also due to publishers being more open to experimentation (to a point).
Cultural/racial diversity—a good thing. When I was growing up, I remember no children's novels with black protagonists, and very few with Hispanic, Asian, or Native American characters, except in supporting roles. Other voices need to be heard, even, or especially, if we don't agree with them. It's a fact that kids tend to prefer reading about their own cultures, but they (and we) need to be stretched a little. See our multicultural booklist for ideas toward improving your diversity reading!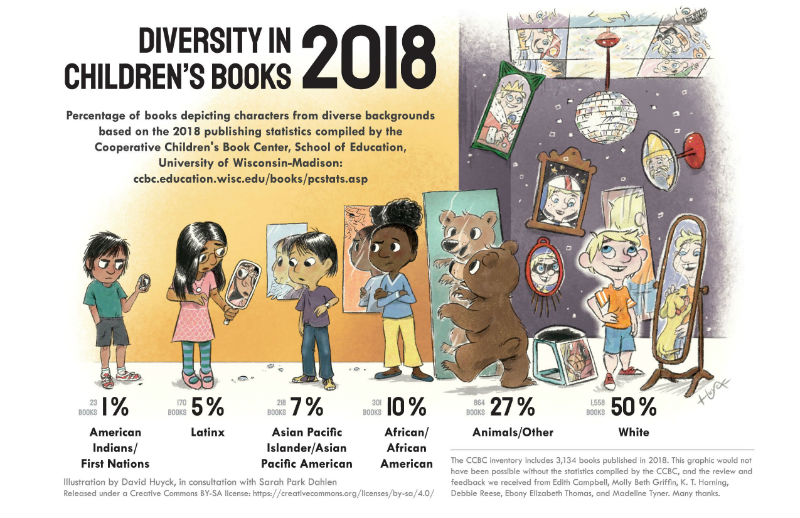 That leads to an important caveat. "Diversity," when extended beyond a traditional Christian worldview, can certainly be problematic—even harmful, as a stealth way of indoctrinating the young. But in order to be salt and light in the world, we need to understand a little better where it's at. Our "Discussion Starters" are books that might not agree entirely with a Christian worldview, and may in some cases be directly opposed to it. But because of their popularity and influence, or because of their relevance to current issues, or because of their effective presentation of opposing worldviews, it's important for young people to learn to engage. Christian parents should be teaching their kids to speak to the culture, not avoid it, and books (both fiction and nonfiction) are a relatively safe and accessible way to do that.
Though cultural developments are often frightening because of the damage they can do, Christians should never be afraid. Our God is in control. That means that there will always blessings among the disappointments, setbacks, and fears, and for those we can always be grateful.
The post To Speak of What's Good: Positive Developments in Children's Publishing appeared first on Redeemed Reader.